Week 1 started out with meh results. I'd care about that sort of thing if I was a short term results oriented fish, but since I'm not, it's whatever. Let's break down the games anyway
Seattle (+3) over Denver:
In week 1, the model's spreads were within 1 point on Vegas on 9/16 games. In this game, the model believed the Seahawks should have been a slight favorite, and we were getting 3 points. So yes, we were pretty thrilled about this one.
I explained in the preview blog that people were likely overreacting to the Seahawks losses on defense, and overreacting to the Broncos addition of Case Keenum. To me, it made a ton of sense why the lines were being shaded toward Denver's side.
Unfortunately, the Seahawks offensive line is still trash. Russell Wilson was sacked SIX (yes, six) times. We had some bad injury luck as well. WR Doug Baldwin only played 11 snaps before suffering a partially torn MCL and missed the rest of the game. Baldwin is a key part to this offense, especially after they let Jimmy Graham walk.  The Broncos offense was also able to move the ball consistently against the Seahawks defense. Things didn't exactly go according to plan, unless the plan was to "not win this bet."
In the end, Seattle was able to keep within 3 for our first push of the season. Pushes are gross. Denver 27, Seattle 24.
Baltimore -340 ML over Buffalo:
I was debating with Dom on if we should call this a win or not. Technically it is, but it's a freakin -340 ML. To be fair, we also liked the spread at -7.5 which the Ravens also covered roughly 30 seconds into the game. It turns out Bills actually are one of the worst teams in the league and were starting Nathan Peterman. Here's a reminder of his in game play: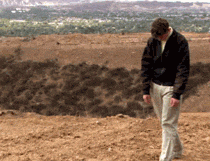 Yeah… so anyway, easy win after the Ravens casually crushed the Bills 47-3. I'd recap this game further but I fear clinical depression may kick in. Please all send a prayer to the folding tables of Buffalo.
Dallas +3 over Carolina:
This was one of two games that the model essentially thought was a coin toss, so we took the team with 3 points. Sometimes when I share bets like these, people will say things like, "Wow, you really like Dallas, huh?" Ah, no.. I really like 3 points.
With this game, Dom and I were lazy and didn't make our bets till Friday, and the line had already moved off 3. Since it was a close call, we weren't betting it unless it was at 3 with fair odds.
Dallas's offense was unable to do jack shit, as Dak joined the list of QBs we bet on that was sacked 6 times.  That is not a fun club to be in. The Dezless receivers were unable to get open, which resulted in Dak holding onto the ball for way too long. Meanwhile, Cowboys offensive line was questionably mediocre. They were without starting center Travis Frederick, but I expected better. There's no excuses here, we'll just have to take the L: Carolina 16, Dallas 8
NY Football Giants +3 over Jacksonville
This game was incredibly similar to the last. We were taking points and the line again moved off 3. It was nice to see us pick out games that we considered valuable, then to see the lines move toward the model. Again, we weren't able to get the bet in due to laziness. Our placing bets skills are not in midseason form.
I wasn't too thrilled about this one going in, but I #trusttheprocess. It was to the point where recommending betting on Eli made me physically ill, or maybe it was all the alcohol. I don't know, I'm not a doctor.
This one went about as planned, with both offenses struggling. The score was at 13-9 going into the 4th, until Eli Manning – who sucks at his job – demonstrated that fact by throwing a pick six. Saquon Barkley's tremendous effort on his 68 yard run was much appreciated, but the failure on the two point conversion was not.  We could have pushed, dammit.
And by we, I really mean not we since we were lazy and didn't get the bets in.  Jacksonville 20, NYG 15.
End of the day, I'm happy with the process (except the not placing the bets thing), and that's really all that matters. Yes, none of the words I just wrote are relevant at all. Sorry for wasting your time.
That's it for now, bitches.