Green Bay @ Washington
Vegas: WAS +3
DomModel: WAS -1.494
Recommendation: WAS +3
Key injuries:
Green Bay Packers:
-QB Aaron Rodgers left week 1 game with a knee injury — wait, why am I telling you this? You know what happened.  He played week 2, but has an injury that will take "several months" to heal. He did not practice Wednesday (9/19), but you bet your sweet ass he's going to play.
-CB Kevin King injured his groin during his week 2 game and did not return. He did not practice Wednesday (9/19).

Washington Redskins:
-LB Zach Brown (oblique) did not practice Wednesday 9/19. He did play week 2, and we should expect the same for week 3.
-WR Paul Richardson (shoulder/knee) did not practice Wednesday (9/19). He did play week 2, and we should expect the same for week 3.
-RB Rob Kelley has been placed on IR.
Breakdown:
When Green Bay has the ball:
The biggest story going into week 2 was Aaron Rodgers and his knee injury. He played very well focusing on quick passes. Though he's going to continue to be in pain, the expectation here is he should play, and he should play damn well.
The one part of this offense that has underperformed is the run game, but they do get RB Aaron Jones back this week (suspension/speeding/weed). Their offensive line is solid, they have decent weapons, and their quarterback is Aaron fucking Rodgers.
Let's not complicate things, they're pretty damn good.
Washington's defense:
The Redskins have played decent defense this year, and DomModel is buying.  They've given up 5.1 yards per pass attempt and have intercepted more passes (3) then touchdowns they've given up (2). CB's Quinton Dunbar and Josh Norman have been rock solid in coverage, and they've put together a solid pass rush. The have had issues against the run.. but the Packers have had issues running. It's a match made in heaven.
TL;DR Conclusion: Aaron Rodgers is going to get his, he always does.. but don't sleep on the skins defense at home.
When Washington has the ball:
The Redskins offensive has been about in line with projections. Say what you want about Alex Smith, but he's a solid signal caller. Dodgeball throws do NOT translate to quarterback skills at all.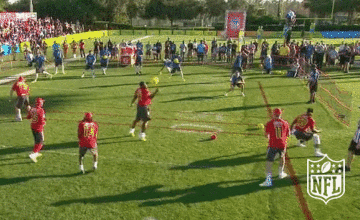 He also plays behind a decent offensive line. Their receiving core is kind of a joke, but Chris Thompson is a great receiving threat out of the backfield and Jordan Reed is still healthy (that's the beauty of only betting one game at a time). The corpse of Adrian Peterson is leading the backfield in carries and averaging 3.1 yards per carry (not good).
This is an ok offense that can definitely do damage in the right spots.
Green Bay defense:
Ugh, the Packers. They can't even sack a quarterback properly.
Oh.
Going into the season, we didn't project much from the Packers defense.  They've consistently struggled in coverage over the past few years. Ha Ha Clinton-Dix, who's name is literally the first thing Monica Lewinky said the first time she saw Bill's unit, is the lone bright spot in that defensive backfield.
Sorry, Bill. That was uncalled for.
They've also struggled to get consistent pressure (horrible roughing the passer calls aside) and have struggled against the run.
TL:DR Conclusion: It's never fun to bet against Aaron Rodgers, but I do think Alex Smith can keep things close against the Packers defense.
Give me the points again, baby. That's it for now, bitches.