Look, every week I write these I say week to week results are irrelevant. I said it when we went 3-0, so I'm sure as shit going to say it when we went 0-3. That said, it still hurts. Fuck.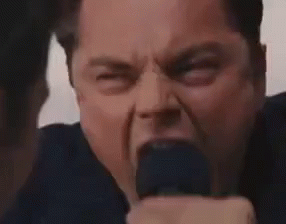 Let's break it down anyway, because the show must go on.
Indianapolis +10 over New England
This was the model's favorite bet this week, but it was still a tough decision because of the slew of injuries on the Indy side that the model wasn't accounting for. It was such a tough call that I spent extra time in the preview blog explaining why we still thought Indy was the right bet. I'm of the opinion that people tend to overweight injuries, and I still feel the same after this game. Call me stubborn — I'd rather you not — but I still don't hate the decision.
I watched this entire game from start to finish, and I still feel like I have no idea what happened. Eric Ebron stepped up in the absence of TY Hilton and Jack Doyle with 9 catches for 105 yards and 2 touchdowns. That said, he had a big drop to start the game. Chester Rodgers had another huge drop in the 3rd quarter. On the Patriots side, Rob Gronkowski and Chris Hogan both had drops that lead directly to interceptions. This game had 62 collective points and I still feel like both offenses left plays on the field. Football in 2018, man.
In the end, the key to this game was the Patriots offense completely overwhelming the Colts defense. Tom Brady was surgical, routinely and methodically finding short passes underneath while taking shots down the field when appropriate. Excluding kneel downs, the Patriots running game averaged 4.7 yards per carry. There was just nothing that the Colts defense did that worked, with the exception of being in the right place at the right time when dropped passed ended up in their hands. We naturally didn't expect Indy to win, but they needed to do more on defense to even stay within 10. Fuck.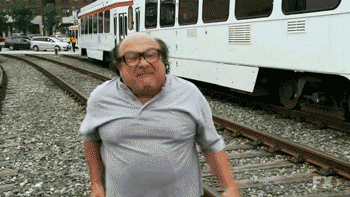 Final score: New England 38, Indianapolis 24
Tennessee -3.5 over Buffalo 
Let's transition nicely from a game that had a total of 62 to one with a total of 25. I'm not surprised that Buffalo had a difficult time on offense. They're bad, and there really isn't any way around it. The Titans were without S Kenny Vaccaro and LB Wesley Woodyard — both were injured during their week 4 games — but it didn't matter at all. Josh Allen barely completed 50% of his passes and threw a pick (no TDs). On the ground, Shady McCoy averaged 3.5 yards per carry. Everything was fine on that side of the ball.
The problem with the Titans offense started with Marcus Mariota, who had a virtually identical stat line to Allen (14/26, 53.8%, 0 TDs, 1 pick). Mariota averaged a mere 5 yards per attempt. It didn't help that the Titans receivers averaged 4.7 yards after the catch/reception. The ground story was a tale of two backs – Derrick Henry was great (11 carries, 5.1 ypc) and Dion Lewis sucked (12 carries, 2.8 ypc). In the end, the offense had a genuinely horrible game while the Bills defense stepped up. Maybe we've underestimated the Bills defense?
Either way, fuck.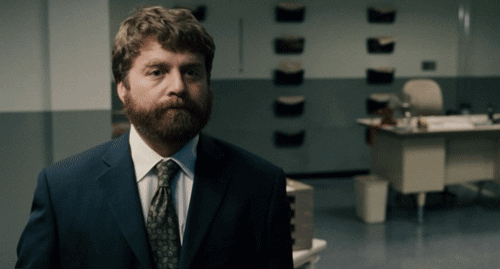 Final score: Buffalo 13, Tennessee 12
Carolina (-7) over NY Football Giants
I wrote in the preview blog that one of the things that could derail us in this one was big plays from Odell Beckham Jr or Saquon Barkley. What I didn't expect was both of them to be involved in the same big play — OBJ THREW a 57 yard TD pass to Barkley. I am here for all of the OBJ is a better QB than Eli Manning jokes.
Oh man, I love it.
What I don't love is the outcome of this game. Despite putting up a 33 burger on the Giants defense, the Panthers offense was not all that impressive. Christian McCaffery ran more like his rookie self, averaging 3.4 ypc on 17 attempts. Cam Newton threw two picks. Arguable the biggest offensive weapon was K Graham Gano, who kicked 4 field goals – including the game winner and a 63 yarder.
For the Panthers defense, they used CB James Bradberry to shadow Odell. Yeah, that was a poor choice. In addition to his touchdown pass that Eli couldn't dream of throwing, OBJ had 8 catches on 14 targets for 131 yards and a touchdown. Fuck.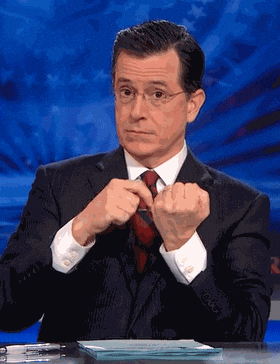 Final score: Carolina 33, New York 31
And there you have it. We march onward to week 6, confident that we have a profitable process in place. I will see you soon.
Bitches.
YTD Results: 7-8-1
Week 1: 1-2-1
Week 2: 2-2
Week 3: 3-0
Week 4: 1-1
Week 5: 0-3