Each week, I will recap how our bets went. Week to week results are totally irrelevant, but this will keep an accurate record of each of our bets and how they did. Last week we went 0-3. I cried. We were in the red. But after a 2-1 week we're back to even. Am I thrilled about 2-1? Nah, but I'll take a small win.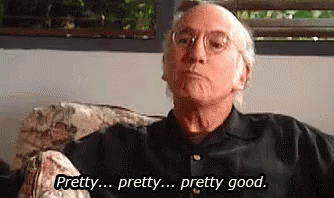 Los Angeles Chargers (-1) over Cleveland Browns
Vegas: CLE +1
DomModel: CLE +3.81
Recommendation: LAC -1
Analysis
This was an interesting line. I actually got in on this game Sunday when the line had moved all the way to Cleveland -1. Without any crazy injuries to account for it, I'm trusting the model over anything else. For the site though, we still keep it as LAC -1 since that was the consensus when we recommended the bet. For you, it's an important reminder to monitor these lines throughout the week.
Not that it mattered for this game. The Chargers rushing attack gave them complete control of the game. When it was all said and done, they ran the ball 36 times and still gained 6.8 yards per carry (246 total yards) and scored 3 touchdowns. Meanwhile, Baker Mayfield was inconsistent at best. He completed less than 50% of his passes and threw 2 picks. This game was never in close.
Los Angeles 38, Cleveland 14
Kansas City (+3.5) over New England
Vegas: NE -3.5
DomModel: NE + 0.579
Recommendation: KC +3.5
Analysis
This was a fun one to bet because the model picked a game with a favorable hook. To read more about hooks, check out Dom's blog here. The model has no way idea what a hook is, however, so we look for these sort of bets when making our recommendations. Having this jump to the top of the model made the bet an easy recommendation.
As for the game, both teams had punters on their game day roster which seems like a dumb decision since both teams dropped 40 burgers. The Patriots didn't even punt once. Instead, Brady donk fumbled on 3rd down when he easily could have thrown the ball away. He was really dedicated to giving punter Ryan Allen the day off.
The Patriots jumped out to a 24-9 lead at the half, putting the bet in jeopardy. Pat Mahomes and the Cheifs came roaring in the 2nd half, taking advantages of busted coverage with Kareem Hunt and the fastest man in the world (I assume) TyFREAK Hill. Were we lucky that New England busted coverage? Sort of, but it's way easier to fuck up on defense when Mahomes and Hill are on the field. Mahomes can extend plays and make incredibly difficult throws on the run, and Tyreak is, well, a freak.  The Chiefs tied it late in the 4th quarter on Hill's third touchdown of the game. That put us in an awesome spot. The Patriots wanted to milk the clock down to zero and kick a last second field goal, because giving the ball back to Mahomes would be fucking stupid. If that didn't work, we were heading to overtime. In overtime, anything but a Patriots touchdown would allow us to win. Luckily, it didn't even come to that as the Patriots last drive was successful, resulting in a last second field goal.  I LOVE the hook. I live for the hook. Pats win, but we covered.
New England 43, Kansas City 40
Green Bay -9.5 over San Francisco
Vegas: GB -9.5
DomModel: GB -10.779
Recommendation: GB -9.5
Analysis
We were heading into Monday night up 2-0. The thought of another 3-0 week, especially after going 0-3 last game, made me feel tingly inside. I was running around the streets, getting in everybody's faces screaming, "DOM MODEL. LEST GO." They all applauded. Unfortunately, the Packers defense was not ready at all. A slow start made it incredibly difficult to cover such a large spread.
In the first half, CJ Beathard literally looked like Aaron Rodgers. This was an actual picture of the two QBs during the first half.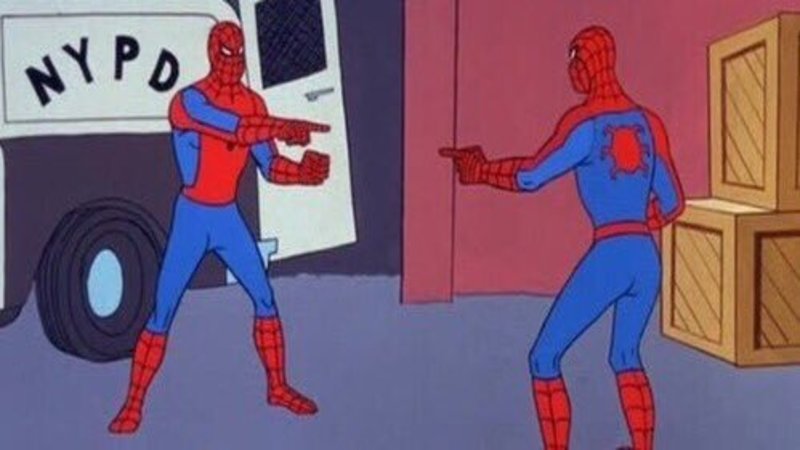 To give the Packers defense some credit, they came up clutch late to get the ball back to Aaron Rodgers hands, who turns out actually is Rodgers. Rodgers was brilliant in the last two drives to secure the win, but he did only complete 54.5% of his passes throughout the game. All in all, the Packers just didn't go quite enough to cover. There goes the perfect week.
Green Bay 33, San Francisco 30
That's it for now, bitches. See you week 7.
YTD Results: 9-9-1
Week 1: 1-2-1
Week 2: 2-2
Week 3: 3-0
Week 4: 1-1
Week 5: 0-3
Week 6: 2-1