Tampa Bay Buccaneers @ Carolina Panthers
Vegas: CAR -6.5
DomModel: CAR -13.539
Recommendation: CAR -6.5
Key injuries:
Tamap Bay Buccaneers:
-RB Ronald Jones (hamstring) was injured week 8 and did not return. He did not practice all week and is OUT week 9.
-RG Evan Smith (hip) was limited in practice on Wednesday (10/31), but then did not practice on Thursday (11/1) and Friday (11/2). He is OUT week 9.
-DT Gerald McCoy (calf) was injured week 6 and did not return. He was INACTIVE weeks 7 and 8. He was limited Wednesday (10/31), did not practice Thursday (11/1), and a full participant Friday (11/2). He is QUESTIONABLE. This practice pattern is a fuck show. Your guess is as good as mine.
-DE Vinny Curry (ankle) was INACTIVE weeks 7 and 8. He was limited on Wednesday (10/31) and Thursday (11/1), then was a full participant Friday (11/2). He is QUESTIONABLE.
-LB Kwon Alexander (torn ACL) is out for the year.
-CB Vernon Hargreaves was placed on season ending IR (shoulder).
-S Chris Conte (knee) has been placed on IR.
Carolina Panthers:
-WR Torrey Smith (knee) was injured week 7. He was INACTIVE week 8. He did not practice all week and is OUT week 9.
-RT Daryl Williams (knee) has been placed on IR.
Breakdown:
When Tampa Bay has the ball:
I'm nervous about this bet, the model is not accounting for the massive amount of sex this guy is having.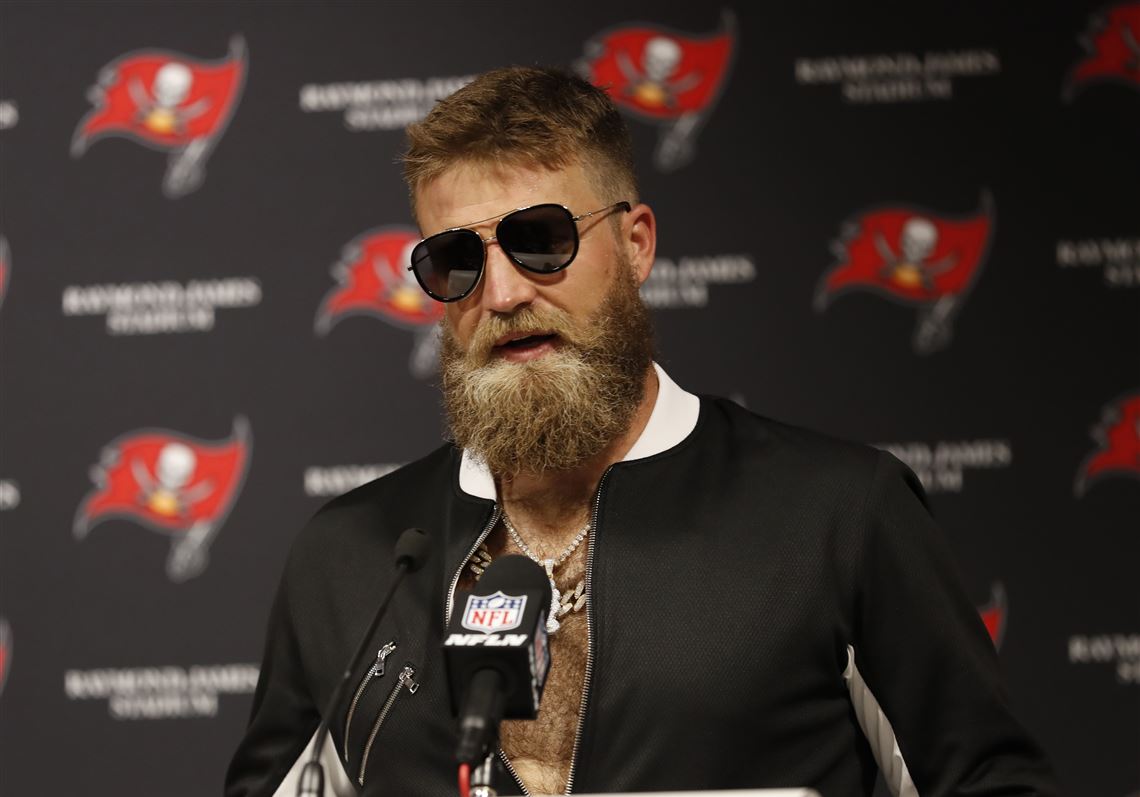 Yeah, and he's playing, too. The Bucs benched Jamesis Winston last week and announced they'll be going back to Fitzmagic.
I'm sure he's fantastic in bed, but let's not forget that Ryan Fitzpatrick is maybe the most high variance QB of all time. True to form, his four starts this year have collectively been two all-pro type stuff with two "bench this guy ASAP" type stuff. And they did.
That's the thing with the Bucs offense, they come into this game as the 11th ranked team in offensive DVOA, but everything stops and starts with the quarterback. We have no idea who we're getting, and I'm totally ok with that.
Enough about the quarterback. The offensive line sucks. WR Mike Evans, WR Desean Jackson, and TE OJ Howard give Fitzpatrick some solid weapons to work with. On the ground, they will rely on 2016 UDFA Peyton Barber with Ronald Jones out. Barber hasn't been a great back this year.
Carolina's defense:
This is a defense that has mostly struggled this year. They really don't have any competent members in their secondary, and their really isn't much of a pass rush, save for Julius Peppers and Kawann Short.
Speaking of Short and Peppers, they team up with all world LB Luke Kuechly to make up a solid run defense.
TL;DR Conclusion: You never really know what to expect with Fitzpatrick, but this is a solid spot for him to succeed.
When Carolina has the ball:
Carolina has put together a solid team offensively, rank 9th in DVOA. Cam Newton is putting together another fine season, but he's behind a poor offensive line. On the ground, Christian McCaffrey is playing virtually every snap this season and is averaging an impressive 4.6 yards per carry. That's a significant step up from last year's 3.7, and even more impressive when you consider the line he's running behind.
Through the air, the primary targets will be Christian McCaffrey, Greg Olsen, Devin Funchess, and rookie DJ Moore. McCaffrey has always been an excellent receiving back, giving Newton the check down option. Greg Olsen definitely isn't quite what he used to be, but he's still a solid contributor, especially as he's getting back to full healthy. Funchess is a complimentary receiver at best. DJ Moore — the rookie first round pick out of Maryland — broke out last game for 90 yards on 5 catches. Still 21 years old, it'll be exciting to see what Moore can do as he matures.
Tampa Bay's defense:
They suck. All around. 32nd in DVOA. They've given up 8.8 yards per attempt through the air, 4.2 yards per attempt on the ground.
Hopefully for them, they'll get Vinny Curry and Gerald McCoy back. Hopefully for us, they won't.
TL:DR Conclusion: Smash fest for the Panthers offense.
That's it for now, bitches.