This season is flying by. We're now through 9 weeks. As a reminder, this piece is used to take a look at how our recommendations have been holding up.
Even though we'll recommend teasers and moneylines, this tracks spread results only. If we recommend it, the vegas consensus spread from the time the bet was recommended is counted. This week, we recommended a 4 team teaser, so all 4 are judged separately in terms of the actual spread, rather than the teased spread. The record would be meaningless if we didn't do it like this.
A few lookback articles
Why I Wong: Dom explains why we recommended such a large teaser.
Sunday Morning Mimosas and Line Movements: I take a look at line movements while chugging mimosas and remind everyone to get their bets in early. I want to do this every Sunday, but probably won't this Sunday since I'll be in Smashville for the Patriots/Titans game.
Onto the games!
Oakland (+2.5) over @ San Francisco (TNF)
Vegas: SF -2.5
DomModel: SF -1.043
Recommendation: OAK + 2.5 (teased to 8.5)
Analysis
Don't you love when you recommend a teaser and it's dead before Friday even hits? Yeah, me neither. We at firstandthirty refer to TNF as TNFS – Thursday Night Fuckshow, and this lived up to the hype.
Most will look at this game and see Nick Mullens throwing down a 72% completion percentage, 3 TDs, and no picks. They'll think either
A) Who the fuck is Nick Mullens?
B) Is it too soon to put Nick Mullens in the HOF. I say no. MY COLUMN
C) God, the Raiders defense sucks.
Except we should probably hold back the hype on Mullens — which I hesitate to say only because I think the jokes are hilarious — because I do believe this was more about the Raiders defense than anything else. This was the most telling stat:
(As a side, I have no idea how that George Kitten long catch and run didn't have a defender within a yard, but I won't be nit picky).
On the other side of the ball, the Raiders offense was totally stagnant. They never made any serious threats on the 49ers (who have a really, really weak defense). It was a total embarrassment that lead to Derek Carr's benching. And that's really all she wrote.
Final score: San Francisco 34, Oakland 3
Kansas City  (-8.5) over Cleveland
Vegas: CLE + 8.5
DomModel: CLE +12.680
Recommendation: KC -8.5 (teased to 2.5)
Analysis
The Kansas City offense is unstoppable. Literally, cannot be stopped. Kansas City got to 4th down three times the entire game, and one of them ended up as a field goal. They didn't punt until the end of the 4th quarter. It's just insane, hyper efficient football. Of course, it didn't help that Cleveland suffered secondary injuries, but they were already getting torched at that point anyway.
For Cleveland, they did some things right offensively, but it was impossible to keep pace with Mahomes and the Chiefs.
The model has been screaming for Chiefs bets the entire year. Next week, the Chiefs are only a mere 16-17 point favorites over the Cardinals, so Vegas still hasn't caught up to how good the Chiefs are.
Final Score: Kansas City 37, Cleveland 21
Los Angeles Rams (+1.5) New Orleans Saints
Vegas: NO -1.5
DomModel: NO + 2.483
Recommendation: LAR +1.5 (teased to 7.5)
Analysis
I mentioned in the Sunday morning line movement blog how uncanny the movement was here. The model thought the Rams should be about a 2, 2.5 point favorite. We got a line on Wednesday night at +1.5, which lead to the bet. By close, the Rams were a 2 point favorite. We love seeing that, even if the result didn't go our way.
This game was primed for a shootout — two high powered offenses playing in a dome against bad defenses. The total settled around an absurd 60 points. The over still hit by 20 points.
And that was really the story for this game, it was just silly how efficient both offenses were. The biggest difference was Marcus Peter's shadow coverage on Michael Thomas (or lack thereof). Peters has been a successful corner in years past, but he's been godawful this year. Brees could look Thomas's way literally whenever he needed to – which he did. Thomas finished with 12 catches (15 targets) for 211 yards and a TD.
The Rams looked like they had a shot to come back, but it was ultimately stalled after the Rams were forced to punt and turned the ball over on downs their last two drives. It was the kind of game where you more or less needed 6 every drive.
Final score: New Orleans 45, Los Angeles 35
Los Angeles Chargers (+1.5) over Seattle Seahawks
Vegas: SEA -1.5
DomModel: SEA +0.011
Recommendation: LAC +1.5
Analysis
The other team from Los Angeles went off similarly, we grabbed them at +1.5 early Thursday and by Sunday, the line had moved toward the model. Unlike the Rams bet, however, this one ended in our favor.
The Chargers have an incredibly talented offense, and it showed against an underrated Seahawks defense. We were (luckily) correct in our prediction that Melvin Gordon would return for this one, and he went off for 113 yards on the ground on 16 carries (7.1 average). Keenan Allen was unstoppable in the passing game, racking up 6 catches (10 targets) for 124 yards.
For the Seahawks, they played well enough to stay in this game. However, David Moore had a drop in the endzone and Wilson threw a pick 6 in the 4th. Those plays had a massive impact on the game, and luckily they went in our favor.
Final score: Los Angeles 25, Seattle 17
Tampa Bay Buccaneers (-6.5) over Carolina Panthers
Vegas: CAR -6.5
DomModel: CAR -13.539
Recommendation: CAR -6.5
One final, old school, non teased bet. Much like Kansas City, the model continues to go after Carolina. Getting them on the correct side of the hook is crucial. With few injuries on the Carolina side, this was an easy recommendation.
As for the game, this one couldn't have gone more smoothly. Before the half was even over, it was already 35-7. Cam Newton was incredibly efficient (19/25, 247, 2 TDs), CMC averaged 4.6 ypc had 2 scores, and leaped a defender (that's a stat too). Greg Olsen played well in the passing game. Even Curtis Samuel pitched in with two scores — one rushing and one receiving.
I wrote in the analysis blog that you never know which Fitzpatrick you're going to get. This guy: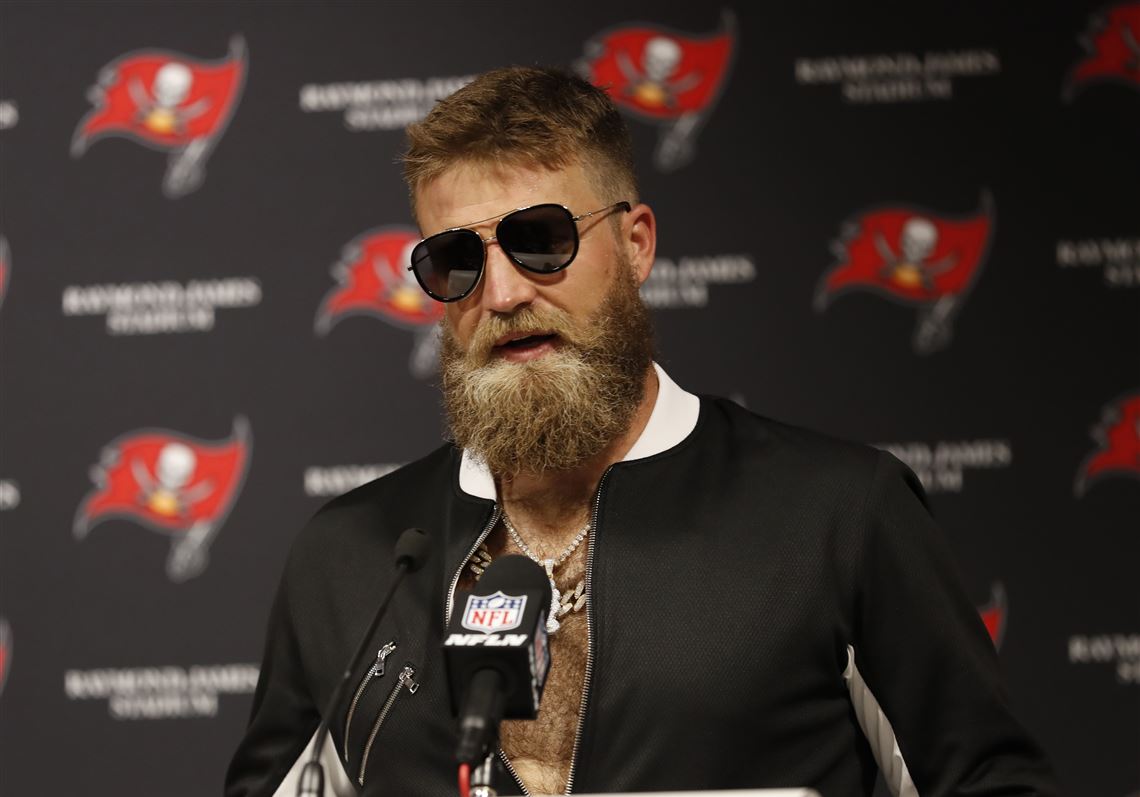 Or this guy:
Luckily for us, it was the latter. The biggest surprise for the Panthers defense was James Bradberry's effective shadow coverage on Mike Evans. Evans was targeted 10 times in the game, but only caught one ball for 16 yards. Carolina rolls on.
Final score: Carolina 42, Tampa Bay 28
YTD Results: 15-14-1
Week 1: 1-2-1
Week 2: 2-2
Week 3: 3-0
Week 4: 1-1
Week 5: 0-3
Week 6: 2-1
Week 7: 1-2
Week 8: 2-1
Week 9: 3-2
That's it for now, bitches. See you in week 10.