Welcome to the recap blog. Weekly results don't matter, but we want to track how we did and keep up to date stats, so we'll use this space to see what happened. It's always interesting to look at both your wins and loses and see what happened in the game — some bad calls or injuries to your team can sway things massively.
This week, the model had 3 picks that we considered. We ended up going with the Redskins (-3.5) over the Dolphins and the Chiefs (-5) over the Texans. We declined to bet the Saints (+1) over the Jaguars. Ultimately, I felt like the model is still likely using pre-season projections that assumes Drew Brees is their QB. Since the model was only calling for a 2.15% cover edge, we felt that wasn't high enough to make up for the Saints injury issues. For whatever it's worth, the Saints did end up winning 13 – 6.
Without further ado, here's what happened with our recommendations.
Washington @ Miami
Recommended bet: WAS -3.5
Cover Probability: 61.09%
Cover Edge: 16.62%
I literally refused to cover this game in the breakdown blog. The only downs I watched is when redzone had the game on, which was basically never because they're a bunch of geniuses over there. It was the ultimate crap game that I bet on because I like money, not because it was enjoyable in the slightest.
Based on a quick glance at the box score (I had to close out of it quickly out of fear that the image would be permanently burned onto my monitor and I'd have to buy a new one), it seems like we were doing just fine until Josh Rozen was benched for Ryan Fitzmagic. Fitzpatrick is the most inconsistent quarterback since Jameis Winston, and unfortunately for us the good version of Fitzpatrick came off the bench. The Dolphins ultimately scored 13 points in the 4th quarter, and it was all capped off by a Fitzpatrick to DaVante Parker touchdown that put the Dolphins down 1. Naturally, if they kick the extra point we head to OT and have a chance, but HC Brian Flores decided to go for two. The attempt was a pass behind the line of scrimmage to RB Kenyan Drake that was dropped, thus securing the Dolphins hold on the first overall pick and knocking us out of the money.
Final score: Washington 17, Miami 16
Houston @ Kansas City
Recommended Bet: KC -5
Cover Probability: 53.38%
Cover Edge: 1.92%
This was a tough decision on whether or not to bet it since the model was throwing just under a 2% cover edge. Ultimately, I felt like Patrick Mahomes was fine since he was practicing in full on Wednesday (I go into more detail on that in the breakdown blog), and I thought there was a decent chance Tyreek Hill came back. As it turns out, Hill did come back. The Mahomes thing is another story.
Mahomes probably had the worst game of his career against a Texans secondary that is flat out bad and missing one of their starting corners. PFF charted him with 4 turnover-worthy plays and he completed only 54.3% of his passes. Sure, Mahomes threw 3 TDs, but one was off a screen pass and the other was Tyreek Hill making a ridiculous play in a jump ball situation (Mahomes just chucked it deep since the Texans had jumped off-sides). Maybe it was his ankle, maybe it was just a bad day. Time will tell.
I also mentioned this in the breakdown blog, but when the Chiefs struggle offensively their run defense becomes a huge issue. The Chiefs have a bottom 3 run defense, but they get away with it because their offense is so prolific, teams typically have to abandon the run and play catch up. However, when the offense struggles, teams can take advantage of those plays, and we've seen that with the Chiefs now in the last two weeks. Carlos Hyde — who has played for all 32 teams in the last 3 years — ran the ball 26 times, gaining 4.5 yards per carry (116 yards) and a touchdown. As a team, the Texans ran the ball 41 times and put up 192 yards (4.7 average) and scored 3 touchdowns. DeShaun Watson was also impressive, completing 71.4% of his 42 pass attempts. It was never all that close.
Final score, Houston 31, Kansas City 24
The money train has been temporarily derailed. We'll try to do better next week.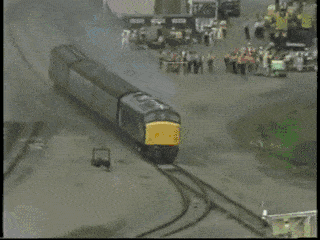 2019 YTD: 8 – 9 (47%)
Week 6: The Money Train Has Been Temporarily Derailed (0-2)
Week 5: Back on Track (2-0)
Week 4: I hate Kellen Moore (1-1)
Week 3: The Tilt is Real (1-3)
Week 2: Is 0-3 bad? (0-3)
Week 1: Is 4-0 bad? (4-0)
That's it for now, bitches.