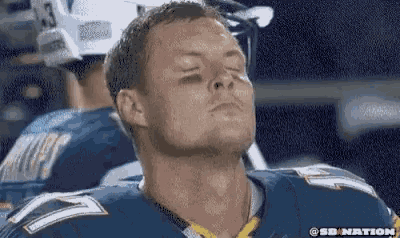 Welcome to the recap blog. Weekly results don't matter, but we want to track how we did and keep up to date stats, so we'll use this space to see what happened. It's always interesting to look at both your wins and loses and see what happened in the game — some bad calls or injuries to your team can sway things massively.

Huh, turns out I forgot to do this. Am I lazy or dumb? The correct answer is both.
Philadelphia @ Miami
Wager: PHI -9.5
Cover Probability: 56.00%
Cover Edge: 6.92%
The problem with betting against Miami is sometimes Ryan Fitzpatrick puts together hall of fame games. It sucks. He's the ultimate "yolo" QB who will literally do anything. 30 yard bomb into double coverage? Absolutely. Take hits at the end of a 15 yard run? You betcha. Fucking rugby style pitch the ball back to a tight end who has 3 very large men surrounding him? Why the fuck not? It rarely works out, but when it does it's never fun to be betting against him.
Also, the Eagles secondary sucks something awful.
#MiamiTracker update: We are now 5-3 when betting Dolphins games.
Final score: Miami 37, Philadelphia 71
LA Chargers @ Denver
Wager: LAC -2.5
Cover Probability: 55.0%
Cover Edge: 5.0%
This was too long ago. I remember the line shifting to 3 which made me feel good about the bet. Looks like we lost. I bet Phil Rivers sucked.
Final score: Denver 23, LA Chargers 20
2019 YTD: 16 – 13 (55%)
Week 13: Tiltsgiving (0-2)
Week 12: No Action (0-0)
Week 11: Our Win Rate is Unsustainable (3-0)
Week 10: No Action (0-0)
Week 9: We Bet One Game. We Lost One Game (0-1)
Week 8: Betting Crap Teams Pays Off, Apparently (2-0)
Week 7: The Chargers Killed Our Perfect Week (3-1)
Week 6: The Money Train Has Been Temporarily Derailed (0-2)
Week 5: Back on Track (2-0)
Week 4: I hate Kellen Moore (1-1)
Week 3: The Tilt is Real (1-3)
Week 2: Is 0-3 bad? (0-3)
Week 1: Is 4-0 bad? (4-0)
That's it for now, bitches.