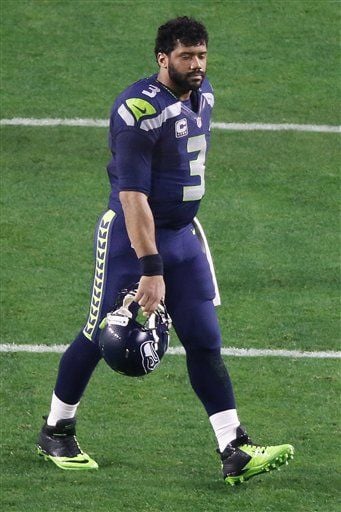 Welcome to the recap blog. Weekly results don't matter, but we want to track how we did and keep up to date stats, so we'll use this space to see what happened. It's always interesting to look at both your wins and loses and see what happened in the game — some bad calls or injuries to your team can sway things massively.
New Orleans @ Carolina
Recommended Bet: CAR +13
Cover Probability: 58.69%
Cover Edge: 12.05%
Yikes. The Panthers just fucking laid down and died, didn't they? Despite not having any playoff motivation — I figured the Panthers were still going to play this like any other game. For starters, they were pretty adminant about getting Christian McCaffrey whatever record they could (he did end the season with 1k rushing and receiving yards), but I also thought they wanted to get a good look at Will Grier (who ended up getting injured early). I think that was probably the correct call — it doesn't look like the Panthers starters came out until the game was well out of reach.
I did also think the DJ Moore injury was significant, but I couldn't ignore a 12% edge. This was an ugly L.
Final score: New Orleans 42, Carolina 10
LA Chargers @ Kansas City
Recommended Bet: KC +9
Cover Probability: 53.82%
Cover Spread: 2.75%
The Chargers played this one close for most of the game, and were even winning 14-10 in the 3rd quarter. Then a Mecloe Hardman 104 yard kick return and a Damien Williams 84 yard run put the Chiefs up 10. We had 9. Fuck.
Final score: Kansas City 31, LA Chargers 21
Chicago @ Minnesota
Recommended Wager: CHI +1
Cover Probability: 53.48%
Cover Edge: 2.75%
This was the easiest bet we've ever recommended. The model liked Chicago getting a point, but the model didn't know the Vikings were likely to rest starters. The day after we recommended the bet, the Vikings officially announced key starters (including QB Kirk Cousins) wouldn't play, and the Bears actually closed as a 4.5 point favorite. You do have to love a 5.5 point swing in your direction. The Bears hung on to beat the Vikings frosh team by 2. Good for you.
Final score: Chicago 21, Minnesota 19
San Francisco @ Seattle
Recommended Wager: SEA +3.5
Cover Probability: 54.34%
Cover Edge: 3.74%
The last game of the year. Both teams were vying to win the AFC West and a first round bye. We had the Seahawks getting 3.5.
To be honest, I felt like the 49ers were the better team for the majority of the game. George Kitttle couldn't be tackled. Debo Samuel couldn't be covered. The 49ers were up 13-0 at the half.
Finally in the 2nd, the Seahawks offense got rolling. They ended up down 26-21 with 2 timeouts and 2:27 left on the clock. That's a tough situation having them plus 3.5, since the Seahawks are down 5, a field goal would obviously cover, but it's touchdown or bust if you're trying to win the football game. Anyway, Russell Wilson is a god damn super hero, so none of that even matters. They end up marching all the way down to the 1 with 23 seconds left. Wilson spikes the ball to stop the clock, and the offense substitutes to get RB Marshawn Lynch on the field. At this point, the many original content creators on http://www.twitter.com came up with some very clever XLIX jokes. Trust me, you were the only one who thought of the comparison. Anyway, instead of — you know, running onto the field with some god damn urgency and running a play, the Seahawks kinda take their sweet ass time. Delay of game. Now, they're backed up to the 5 — the Lynch jokes seem as dead as our chances to win. Wilson throws incomplete on second and third down — the second throw being a very obvious pass interference that wasn't called or reviewed (it was inside two minutes, so it should have been an automatic review). On 4th down, Wilson completes a pass to TE Jacob Hollister, who's tackled a small dick length short of the end zone. Game over. We lose. I cry myself to sleep.
That's how our season ended.
Final score: San Francisco 26, Seattle 21
2019 YTD: 19 – 18 (51%)
Week 17: Ending the Season in the Worst Way (1-3)
Week 16: Merry Christmas, We Lost (0-1)
Week 15: Back in Action (2-1)
Week 14: No Action (0-0)
Week 13: Tiltsgiving (0-2)
Week 12: No Action (0-0)
Week 11: Our Win Rate is Unsustainable (3-0)
Week 10: No Action (0-0)
Week 9: We Bet One Game. We Lost One Game (0-1)
Week 8: Betting Crap Teams Pays Off, Apparently (2-0)
Week 7: The Chargers Killed Our Perfect Week (3-1)
Week 6: The Money Train Has Been Temporarily Derailed (0-2)
Week 5: Back on Track (2-0)
Week 4: I hate Kellen Moore (1-1)
Week 3: The Tilt is Real (1-3)
Week 2: Is 0-3 bad? (0-3)
Week 1: Is 4-0 bad? (4-0)
We ended the season 19-18, which naturally isn't where we want to be. That's still a fairly small sample, so I'm not sure that our win rate is really all that important. Even still, we definitely want to be betting more games. Our process will continue to evolve until we take over Vegas. We're getting close, but maybe not quite there yet.
That's it for now, bitches.