Before getting into this game, here's a quick update on the recommended bet. Though the model is using spreads to compare, it's important we check the moneyline as well. Sometimes we get better odds there.
As mentioned in the about section, you should use a converter to determine what the better bet is. In our case, -7.5 with -110 odds on both sides converts to a -448.9 moneyline, which is far superior to the -340 we're seeing out of Vegas. Even if you have the bet at -7.5 -105, that still comes out to -415.6. We also need to pay attention to to lines close to 3 and 7, since those are key numbers in the NFL. Here we're on the wrong side of 7, which is going to make the moneyline enticing by default. Vegas is offering much, much better odds on the moneyline for this game. Reach down deep and take the long odds.
Vegas: BAL -7.5
DomModel: BAL -10.906
Recommendation: BAL -340 ML
Key injuries:
Baltimore:
-CB Jimmy Smith is SUSPENDED
Buffalo:
-Shockingly healthy
Breakdown:
When Baltimore has the ball:
The Ravens are an offense that left a lot to be desired in 2017, finishing as the 16th best offense in Football Outsiders DVOA rankings. In the offseason, they added WR's Michael Crabtree from the Raiders, perpetually injured (but currently healthy) John Brown from the Cardinals, and Willie Snead from the Saints. Snead is best utilized as a towel boy, but he continues to play receiver instead.
Though the Ravens intend to start the year with non elite QB Joe Flacco, they drafted Lamar Jackson in the first round to hopefully light a fire under his ass. Flacco has been a painfully mediocre QB his entire career, but at least this year he'll have new weapons to work with.
On the ground, the Ravens finally committed to Alex Collins starting in week 8 last year. Collins ended up ranked 3rd in Football Outsider's running back DVOA and 8th in  success rate. Based on preseason usage and the fact that they didn't do jack squat to add RB depth in the off-season, the Ravens appear to be ready to roll with Collins. Smart move.
With a well below average offensive line and QB, the serviceable running back and wide receiver combos will only work in the correct matchup. Luckily for them, this is it.
Buffalo defense:
Thinking about the Bills is such a turnoff I often need to resort to Viagra if I want to get an erection in the next 24 hours. They ranked 26th in defensive DVOA last year. Their big free agent pick up was nose guard Star Lotulelei, who is a star in name only. The lone bright spots are at the corner and safety positions: CB Tre'Davious White had a tremendous rookie season, while SS Jordan Poyer and FS Michah Hyde are both solid contributors. Outside of that, this defense is mostly a dumpster fire and projects to be one of the worst in the league.
TL;DR Conclusion: This is a classic "bad vs bad" matchup, but the expectation is Alex Collins should be able to run all over the Buffalo Bills "defense." That should lead to the Ravens controlling the clock, and ultimately the game.
When Buffalo has the ball:
After letting Tyrod Taylor go, the Bills drafted strong-armed-but-probably-going-to-fail Josh Allen in the first round. They will start the year with Allen on the bench, instead giving the nod to Nathan Peterman. You may remember Peterman from his 5 interception first half last year against the Chargers. Here is a live gif of Peterman from the game: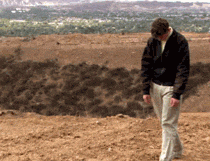 Not good.
Now look, Peterman isn't 5 INT's in a half bad, obviously.. but so far he hasn't shown us much, and the Bills aren't giving him much help. The Bills offensive line projects to be bottom tier after losing 3 starters from last year (LT Cordy Glenn, C Eric Wood, and LG Richie Incognito), plus there is virtually zero help at wide out. 30 year old LeSean McCoy is the lone bright spot.
Baltimore defense:
The Ravens had a top 10 defense from last year and are returning most players. They specifically ranked 2nd against the run in DVOA (sorry, Shady). They are without star CB Jimmy Smith and at times failed to generate consistent pressure last year, despite decent sack numbers. Given the pass offense they are up against, their pass defense will do just fine without Smith.
TL:DR Conclusion: The Bills have no choice but to rely heavily on a 30 year old running back, and that plays right into the Ravens Jimmy Smithless defense. I don't see the Bills scoring much, if at all.
The public likely remembers a 9-7 Bills team that made the playoffs, but this team is one of the worst in the league. Last year, the Bills weren't even 9-7 good – they were somehow 6-2 in 1 score games and 1-0 in 3 point games. Regression was coming even if they weren't starting with Nathan Peterman at QB. The Bills are one of the worst teams in the NFL and should be treated accordingly.
That's it for now, bitches. Read my other stuff:
Other week 1 analysis:
Cowboys +3 over the Panthers
Seahawks +3 over the Broncos
NY Football Giants +3 over the Jaguars