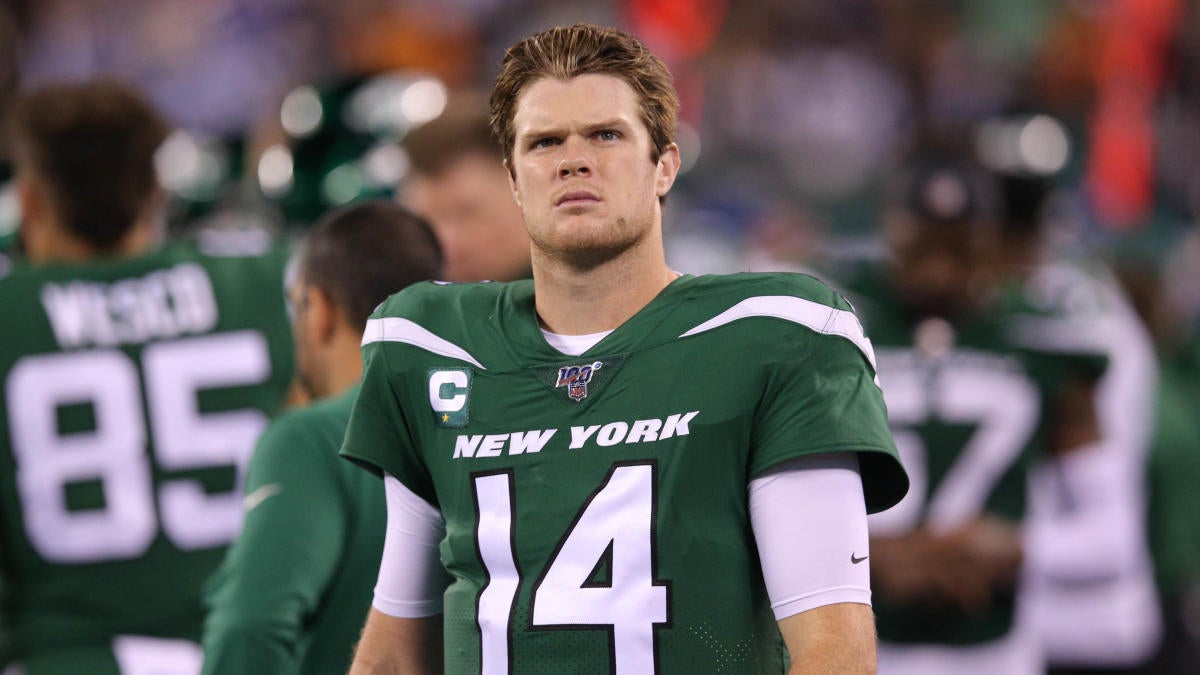 NY Jets @ Miami
Recommended bet: NYJ -3
Cover Probability: 57.96%
Cover Edge: 10.66%

Key Injuries:
New York Jets: (Week 4 bye)
-QB Sam Darnold (left thumb) was injured week 8. He will play week 9.
-QB Trevor Siemian (ankle) was injured week 2 and is on IR.
-WR Demaryius Thomas (hamstring/ankle) is QUESTIONABLE after being limited all week. He's been on the injury report/playing through his hamstring injury for a few weeks now, but the ankle injury is new.
-TE Chris Herndon (hamstring) was INACTIVE weeks 7 and 8. He is QUESTIONABLE for week 9 after being limited all week.
-LG Kelechi Osemele (shoulder/knee) was injured week 3 and is on IR.
-LT Kelvin Beachum (ankle) was injured week 6 and INACTIVE weeks 7 and 8. He is QUESTIONABLE for week 9. He did not practice on Wednesday and was limited on Thursday and Friday.
-C Ryan Kalil (knee) was injured week 8. He will not play week 9.
-DE Henry Anderson (shoulder) was injured week 5 and INACTIVE weeks 6 – 8. He will return week 9.
-LB C.J. Mosley (groin) was INACTIVE weeks 2 – 6. He returned week 7, but got injured again. He was INACTIVE week 8. He is OUT for week 9.
-LB Neville Hewitt (neck/knee) was injured week 6 and INACTIVE weeks 7 and 8. He is DOUBTFUL for week 9.
-CB Trumaine Johnson (ankle) was injured week 8. He is OUT for week 9.

Miami Dolphins: (Week 5 bye)
-C Daniel Kilgore (knee) was INACTIVE weeks 7 and 8. HE is DOUBTFUL for week 9.
-LT J'Marcus Webb (quad) is QUESTIONABLE for week 9. He showed up on the injury report on Thursday, showing practicing in full. He was limited on Friday.
-DE Avery Moss (concussion/ankle) was INACTIVE weeks 7 and 8. He is QUESTIONABLE for week 9 after being limited all week.
-CB Ken Webster (ankle) is OUT for week 9.
-CB Ryan Lewis (knee) is QUESTIONABLE for week 9. He showed up on the injury report on Friday, but practiced in full.
-CB Xavien Howard (knee) was injured week 8 and is on IR.
-S Reshad Jones (chest) was INACTIVE weeks 7 and 8. He is DOUBTFUL for week 9.
Spread Breakdown: The line opened at NYJ -5.5 on Sunday night, then was bet down to 3 by Tuesday morning. That's where the line sits today.
Is the model obsessed with the Dolphins?: It's kinda weird, but the model continues to pick Miami games. This will be the 6th time in 9 weeks we're we've recommended a Miami game, including each of the last 4 weeks. Interestingly, we've picked Miami to cover in half of the games, and to not cover in half of them. So it's not as if the model loves or hates the Dolphins, it's just that it continues to identify edges in games where Miami is playing. For what it's worth, we're currently 4-1 in Miami games. That could be all noise, but it's interesting to look at nonetheless. Here's what we've taken so far:
Week 3: Miami to cover over Dallas (loss)
Week 4: LA Chargers to cover over Miami (win)
Week 6: Washington to cover over Miami (win)
Week 7: Miami to cover over Buffalo (win)
Week 8: Miami to cover over Pittsburgh (win)
Week 9: NY Jets to cover over Miami (we'll see)
The #MiamiTracker will be updated as the season progresses.
Matchup Breakdown
When NY Jets has the ball:
The Jets play in a league with the Dolphins and Redskins, and yet they still rank dead last in offensive DVOA. Granted, they had to play Luke Falk at QB for 3 games after Sam Darnold got cooties (mono) and Trevor Siemian lost his ankle. But still, Darnold has been pretty awful with the exception of one game against the Cowboys. In total, he's at 61.5% completion percentage, 6.1 yards per attempt, 5 TDs, and 8 picks. His PFF grade is a failing 49.5, and his DVOA is second worst in the NFL (Josh Rosen is the worst). Darnold is still just 22 years old, so we shouldn't be ready to close the book on him yet — but the 3rd overall selection from 2018 needs to step his game up in a serious way. I can't think of a better spot to get going then against the Dolphins.
The offensive line struggles in both pass protection and run blocking, but they have a few decent options at receivers and Le'Veon Bell at running back. The team leaders in targets so far are Jamison Crowder (48), Bell (39), Robby Anderson (39), and Demaryius Thomas (28 in 5 games). The receivers compliment each other well — Crowder is a slot guy who runs more intermediate routes, and Anderson is a burner who can stretch the field. They're still waiting on TE Chris Herndon to return, who was suspended to start the year and has missed the last two games with a hamstring injury. The latest report is Herndon is unlikely to return Sunday, so this is what the Jets have for now.
The Dolphins defense — as you might have guessed — ranks 32nd in DVOA. What's further telling is they're last by fucking 13%. To put that in perspective, only 5 defenses in the entire league have a DVOA over 13%. They aren't just bad, they are out of this world bad. Their top 4 pass rushers collectively have 42 pressures. 6 guys in the league have more than that by themselves. Now that Xavien Howard is on IR and Ken Webster is out, their top cornerbacks are Eric Rowe, Ryan Lewis, and Nik Needham. I hope you've heard of none of those players. If so, please be less of a football nerd. Anyway – Lewis has a PFF coverage grade of fucking 27.6 (that's out of 100), Rowe is allowing a 112.6 QB rating when targeted, and Needham — the star of the bunch — is allowing a 90.6 rating when targeted. To be fair, they are much better against the run. They rank 31st in DVOA and are allowing 4.8 yards per attempt.
When Miami has the ball:
We know that the Jets offense is 32nd in offensive DVOA, so you probably don't even need me to tell you that the Dolphins are 31st. They're still rolling with Ryan Fitzpatrick, who's completing 59.7% of his passes, averaging 6.5 yards per attempt, and has 5 TDs to 7 picks. That's actually somehow better than Josh Rosen has been, so Brian Flores actually is rolling with the "hot hand" (everything is relative). There really isn't any redeeming qualities — their offensive line is one of the worst in the league, their receivers are constantly struggling to get open, and their running game ranks 31st in DVOA. If you're watching this game — please don't — you'll see PReston Williams and DeVante Parker as their top receivers. They just traded their leading rusher (Kenyan Drake) to the 49ers, so 2018 4th round pick Mark Walton will be their top back. Walton runs a 4.6 and just looks slow, but he's averaging 4.2 yards per attempt. That's actually fairly impressive considering the pieces around him.
Ok, the Jets defense. We got to the one part of this game that isn't a joke. They're sitting at 11th in defensive DVOA, with unfortunate splits of 21st against the pass and 3rd against the run (in today's NFL, I'd much rather the reverse be true). Their superior rushing stats are somewhat surprising given that pro bowl linebacker CJ Mosley has essentially only played 1 game this year. That said, Folorunso Fatukasi and Steve McLendon have been pleasant surprises along the defensive interior for Jets fans.
Their challenges in the passing game is likely the result of their lack of pass rush and holes that exist in the secondary. The Jets are strong at safety (Jamal Adams and Marcus Maye) and slot corner (Brian Poole). However, their outside corners (Darryl Roberts and Nate Hairston) have been downright awful. If the Jets can upgrade these positions in the offseason, their may be hope for this defense. For now, we just need them to shut down the freakin Dolphins.
That's it for now, bitches.